The Hotel
Welcome
Gran Hotel Regente de Oviedo combines modern comforts with classic charm. We offer a warm, family environment and we can recommend a selection of activities to guests so they can discover the best of Asturias. Located just a stone's throw away from the emblematic Bulevar de la Sidra, our hotel is the perfect location for those who want to immerse themselves in the atmosphere of the typical Asturian sidrerías (cider bars) or enjoy the typical cuisine of the region.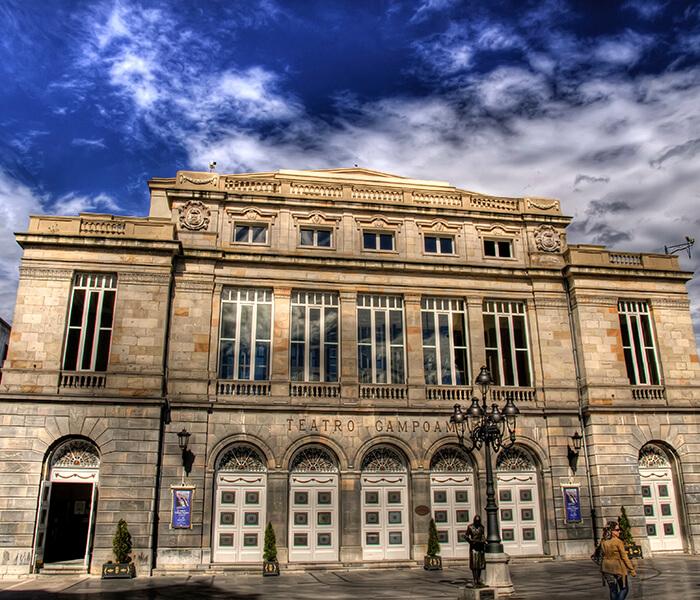 Arts
Remember that here, and only here, can you enjoy the Teatro Campoamor and its opera and zarzuela season, and the magnificent Museum of Fine Arts, with its important gallery of international and Spanish artists, including works such as El Apostolado by El Greco and 16th century Tablas Flamencas.
Monumental city
Visit the nearby Archaeological Museum of Asturias or 9th century Pre-Romanesque churches that breathe history, such as San Julián de los Prados. Without forgetting, of course, a visit to the impressive cathedral complex that not many places can boast, as well as the historic university campus buildings or Clarín's modernist Oviedo.
In addition to this broad cultural offering, the hotel has an excellent location close to the historic centre of the city and the gem of Gothic art, the Cathedral of San Salvador, located just 200 metres away. It is also very close to the historic building of the University of Oviedo, which was founded at the end of the 16th century and started teaching activities in 1608.