Asturian essence
A monumental visit
Located opposite the cathedral, just a few steps away from the historic, cultural and museum area of the city and close to the Auditorio, the Palace of Congress, and the city's shopping area, Gran Hotel Regente is the perfect place for any type of trip to Oviedo. The city has good motorway links from the centre of Spain and the rest of Europe and easy access by train and plane.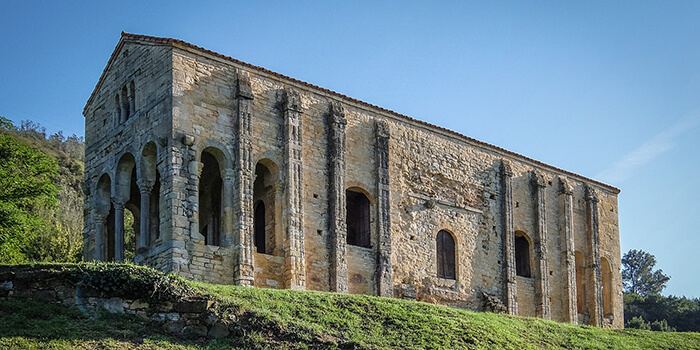 Discover the region with us
Gran Hotel Regente is located in the centre of Oviedo, Asturias, and offers every visitor a warm welcome to the city. Perfectly located in the heart of the historic city, you can walk from our hotel to the city's most emblematic monuments and the places with the greatest tradition, such as the cathedral and museums, as well as enjoying the typical cuisine of Asturias.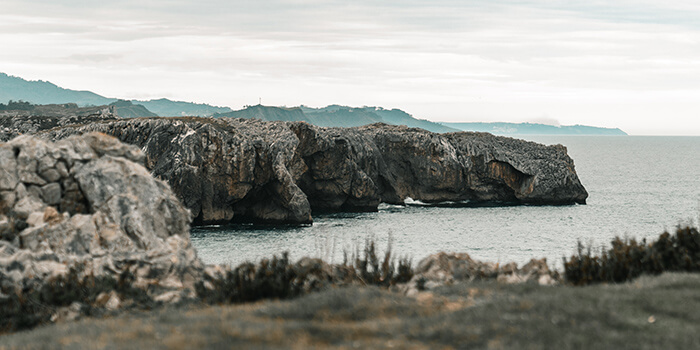 What can you do from Oviedo?
We can recommend a selection of unique and exciting activities that will allow you to get to know Asturias from your base in Oviedo: sail the Cantabrian waters and observe the marine fauna, which includes whales and dolphins, examine the depths of the earth and discover the prehistoric world, or travel around geological formations and understand our past.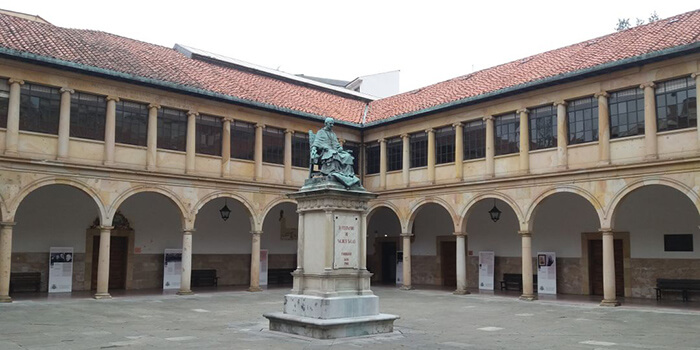 Routes around Oviedo
We suggest a different route each month so you can discover a different side of the city: Oviedo in one day, Sculpture Route, Museum Route. Remember that we have best experts in the field.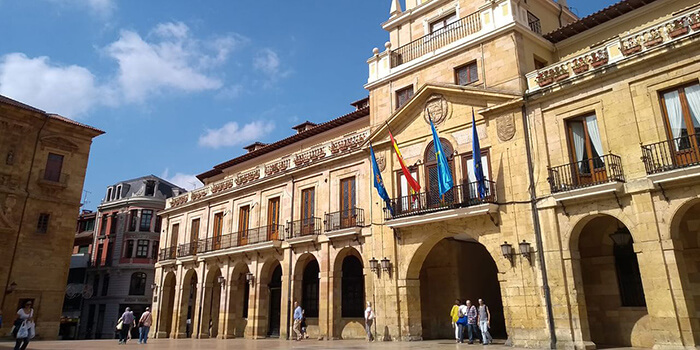 Historic centre of Oviedo
Oviedo's historic centre, a medieval neighbourhood partially surrounded by a 13th century wall, hides a wealth of surprises. Do you want to visit a particular tourist area? We'll be more than happy to help you find it and we'll also recommend a different monument each month.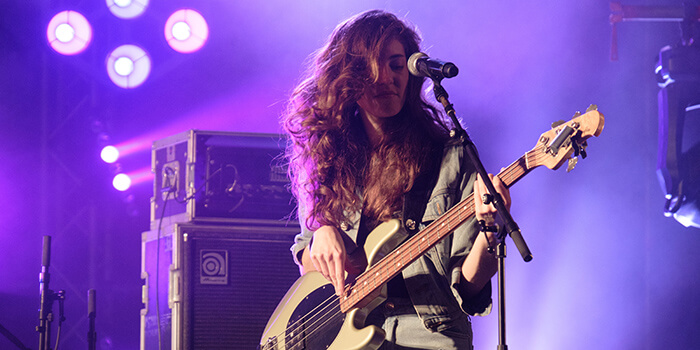 Culture in Oviedo
We'd like to highlight the well-known artists playing at the La Ería festival ground in September, with performances from Pablo Alborán, Rick Ashley, Miguel Bosé, Melendi, and Faan Fest (20/09) with headliner Iggy Pop.